Working With the Social Networking Industry to Protect Children From Internet-Related Harm
While social networking platforms and messaging applications can be convenient and enjoyable to use, many children still encounter harmful situations online. We have been working with industry organizations to develop and implement measures to prevent problems from occurring. We are a member of the following industry organizations:
Japan Internet Safety Promotion Association (JISPA)
Safer Internet Association (SIA)
Social Media Association of Japan (SMAJ)
Working With the Gaming Industry to Better Protect Users
While the popular mobile game market has expanded to a market size of approximately 1 trillion yen with many users playing them in their spare time, problems and issues still occur in this industry. We are cooperating with game industry organizations to help create a safe environment for users through initiatives such as setting industry guidelines to prevent problems from occurring. We are a member of the following industry organizations:
Computer Entertainment Supplier's Association (CESA)
Japan Online Game Association (JOGA)
Providing Lectures on Information Ethics in Schools and Municipalities
We provide information ethics classes for schools upon request. By teaching children what is necessary to easily use IT with convenience, then naturally introducing problems that can occur, we aim to teach children to identify and avoid danger for themselves. The lectures span from communication and game apps to excessive use of smartphones by children. To foster the discussion of safe and moderate smartphone use between children and their parents, and to promote the creation of such rules at home, we also provide parents with information on how to manage their children's smartphone use.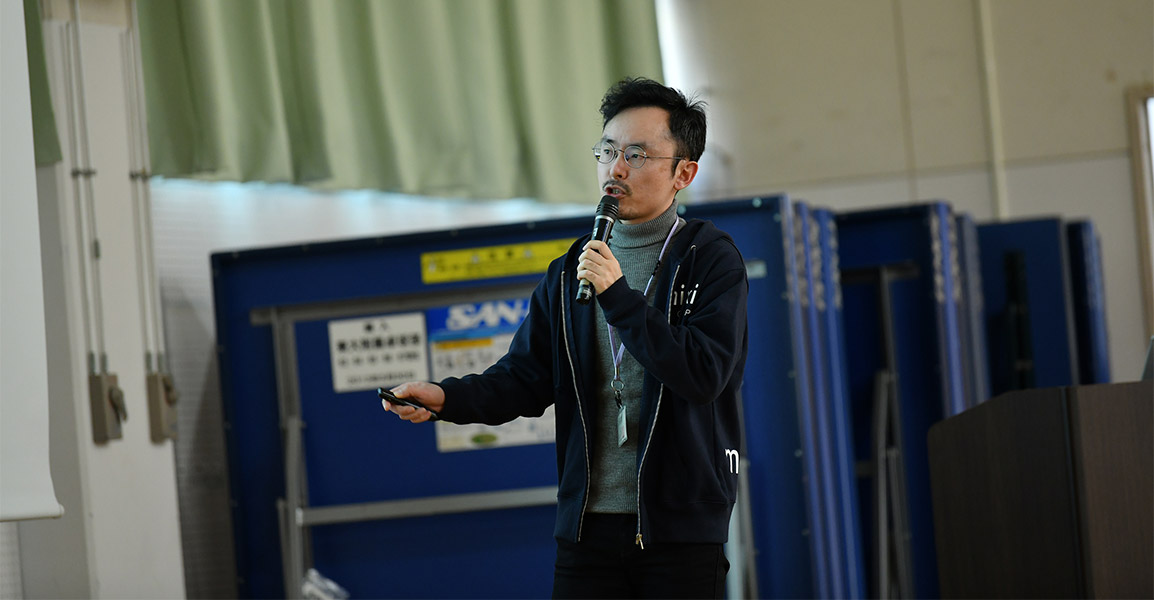 Click here to request a class on Information Ethics for children
Click here to request a course on Managing Your Child's Smartphone Use for parents
Click here to learn more about our other efforts to ensure the safety and security of our services.
ESG
ESG
Environment

Social

Governance