Dividend Policy
We recognize the importance of returning profits to shareholders, and our basic policy for dividends is to aim for a consolidated payout ratio of 20% or a dividend on equity (DOE) of 5%, while aiming for a sustainable increase in corporate value by investing in business development, research and development, mergers and acquisitions, and other activities necessary for future growth.
Our basic policy for dividends is to pay out dividends twice a year through an interim dividend and a year-end dividend.
Dividend for the Fiscal Year Ending March 31, 2021 (forecast)
Dividend per share 110yen
(interim 55 yen, year-end 55 yen)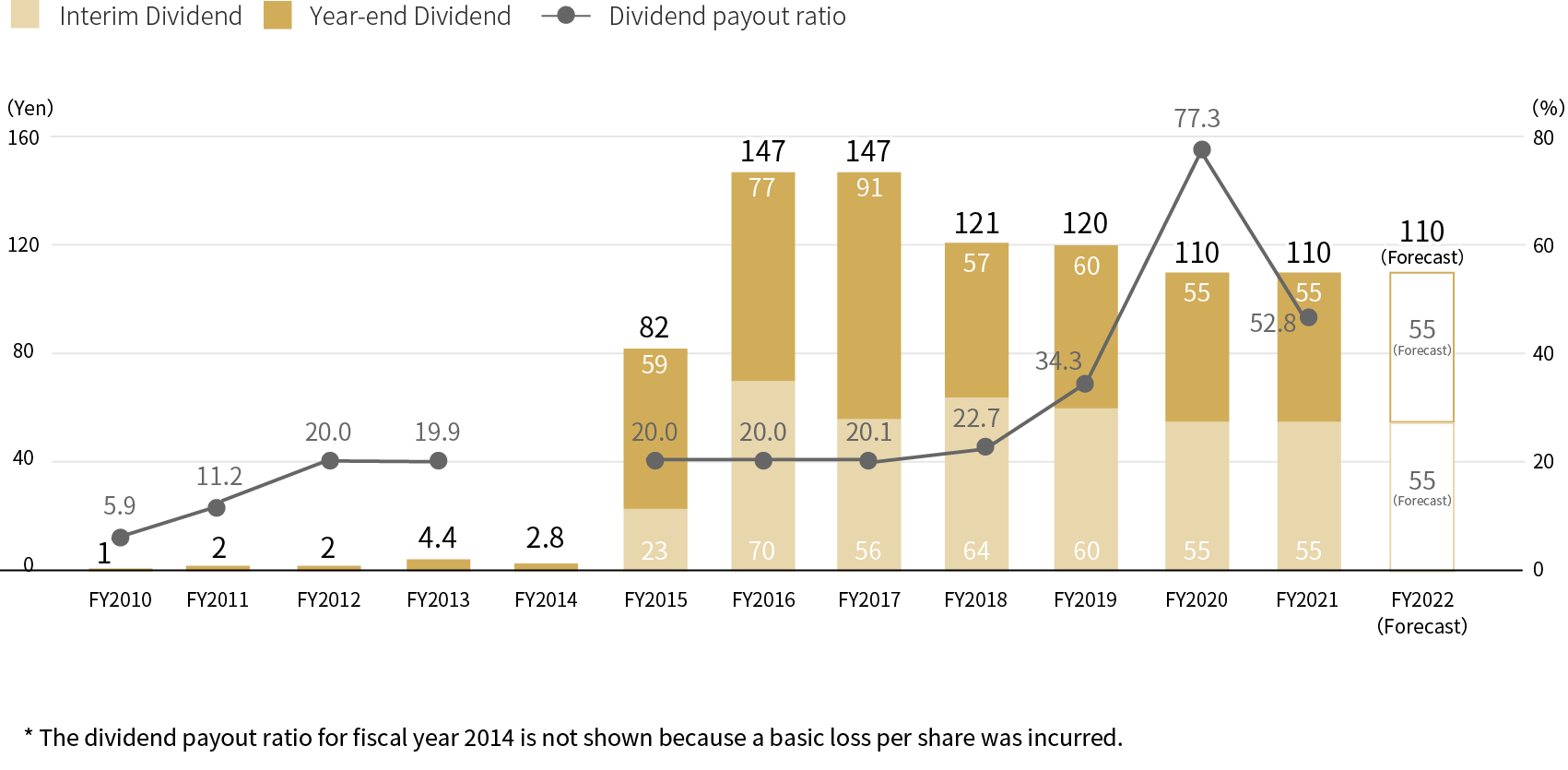 Shareholder Benefits
Our company does not offer a shareholder benefit program.
Notice Concerning Repurchase of Own Shares
There are no share repurchases currently underway.