Enriching Global Communication through the Combination of Entertainment and Technology
At mixi, we strive to enrich global communication with the combination of entertainment and technology by utilizing the planning, management, marketing, and technical expertise we have gained through the social network mixi and Monster Strike.

We have established the following specific focus areas and will continue working with the aim of increasing corporate value.
1. We have set entertainment businesses as our focus business domain and aim to grow our businesses in the growing mobile game market and the government managed betting sports-related market.
2. By establishing another mainstay revenue stream in addition to Monster Strike, we aim to stabilize the management of multiple businesses and increase corporate value.

Also, starting FY2021, we've increased our disclosed segments to three; the addition being sports businesses, which are expected to further expand.
Digital Entertainment Businesses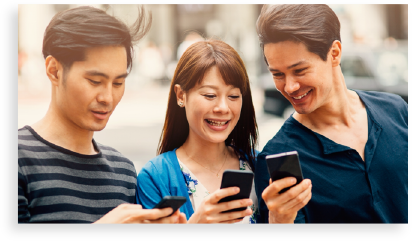 For our digital entertainment businesses, we will continue to focus on the revitalization of Monster Strike.

With the goal of making Monster Strike a brand that will stay loved for the foreseeable future and beyond, we will work to revitalize the game by further connecting game planning, marketing, and media mix initiatives.

Strict standards will be upheld when deciding whether to begin development of a new game. The mobile gaming market is maturing, but it remains a healthy, enormous market. We believe that, if we can provide a new experience, we can create a new category that has great appeal.
Sports Businesses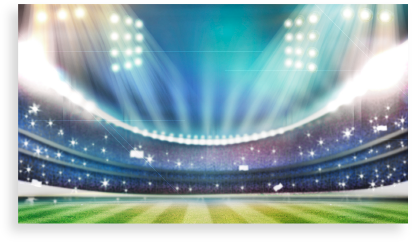 For our sports businesses, we will continue investing in government-managed betting sports-related businesses to grow another mainstay revenue stream.

Government-managed betting sports is a market with high appeal and rate of growth. We plan to grow a new mainstay revenue stream by reinventing this market as a new form of entertainment through the application of IT technology. In addition, in the current fiscal year, we will continue to develop new services through synergies such as joint business development and the expansion of peripheral businesses, to promote growth in both Chariloto and NetDreamers.

For the field of sports, other than government-managed betting sports, we will continue supporting the Chiba Jets, FC Tokyo, and the Yakult Swallows with the aim of furthering their medium- to long-term growth.
Lifestyle Businesses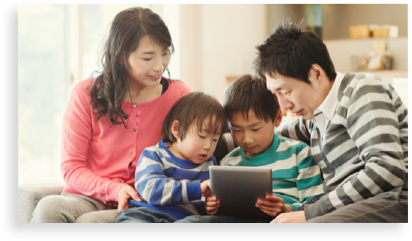 For our lifestyle businesses, we will further improve the monetization of FamilyAlbum.

FamilyAlbum has long supported communication between distant family members. We will continue improving our service to better respond to societal needs.