Regional revitalization
Regional communities are faced with social issues, including a shortage of financial resources among local governments, and a declining population caused by factors such as an aging population, movement away from local areas, and fewer job opportunities. Against this backdrop, mixi Group is engaging in regional revitalization efforts by possessing and managing keirin stadiums. keirin events are organized by the local governments, and event proceeds become a source of revenue for them. This contributes greatly to improving each region's financial situation, with funds being used for public facility construction and other such initiatives.
In preparation for launch in spring 2022, mixi Group subsidiary Chariloto Co., Ltd., is redeveloping the Tamano Velodrome and the connected hotel, located in Tamano City, Okayama Prefecture. The Tamano Velodrome is the first keirin stadium built with a connected hotel in Japan, and will allow guests to relax and enjoy watching races from rooms during the daytime while enjoying views of the Seto Inland Sea. Tamano City has excellent access to popular tourist destinations in the Seto Inland Sea such as Naoshima (Kagawa Prefecture), and the hotel is expected to provide an ideal base for sight-seeing. By holding a variety of events other than just keirin races, such as Bon-odori dance festivals, fireworks, and varied sporting events, we hope to position the stadium as an entertainment base in the area, where locals as well as people from outside the region can gather to enjoy different occasions.
In March 2021, Chariloto assumed ownership of Ito Onsen Velodrome (Ito City, Shizuoka Prefecture), and we are also aiming to utilize it effectively as a site that can provide entertainment to tourists and locals who visit the hot spring town. Through these different measures, mixi Group is leveraging its entertainment expertise to revitalize regional areas by creating employment opportunities and energizing areas that have keirin stadiums.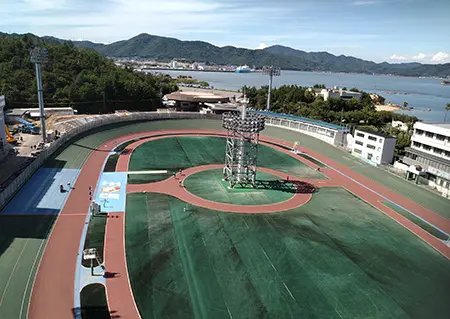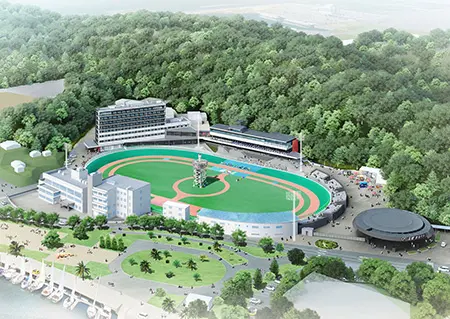 Contributing to Shibuya